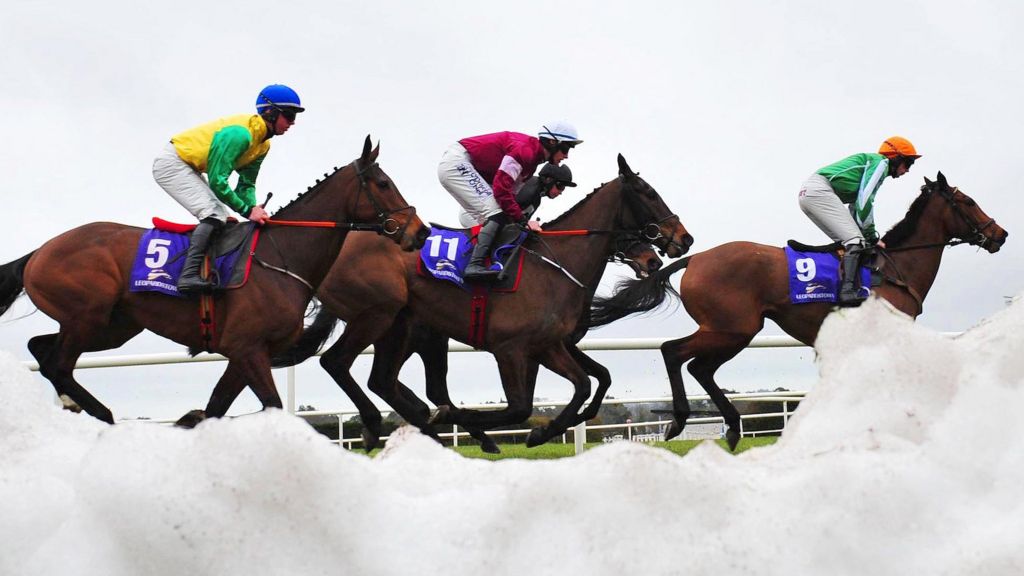 With horse races sounding off all year long in various places around the world, inclement weather inevitably takes a toll. Snow and ice, in particular, can wreak havoc on an upcoming horse race, if not canceling it altogether. As an international sport, horse racing fans and bettors need to stay abreast of the changing seasons in different parts of the world. The current winter can, quite literally, change the game.
What Places Are Prone to Snowy and Icy Weather?
Of course, hotter climates such as Australia aren't going to experience the same amount of horse race cancellations as, for example, frigid Canada during the winter. If you are a fan of Canadian horse racing, following the horse racing news in that area, for example, to check for inclement weather is crucial. Winter storms can sometimes be predicted, but if you aren't constantly watching the weather in a certain race city, you may not be prepared. Here are some areas of the world that horse racing fans should keep on top of during their respective cold months:
Canada
U.S.
Sweden
Russia
Czech Republic
U.K.
France
Japan
The popular horse racing locales listed above are prone to harsh winters. This can have particularly devastating effects for the horses, jockeys, and fans.
What Issues Can the Current Winter Storms Cause?
Tracks and racecourses vary. They can be made up of turf, real grass, dirt, clay, sand, gravel, or all-weather synthetic material. Often referred to as "the going", the state of a racetrack can have a significant effect on the performance of the horses. Thus, it is beneficial for horse racing fans to know the ins and outs of how weather can change the nature of the course and events of the day, regardless of the track material.
In general, most horse racing events will be canceled if there is any indication of snow or sheets of ice on the track. This is due to the potential dangers this poses to the racehorses and their jockeys. Whether it's the safety of the horses or the integrity of the going that is in question, there are several factors to consider. Some negative outcomes of extreme winter weather can include:
Lack of drinking water due to freezing rate
Stressful cold temperatures for horses
Less stretching opportunity for horses and trainers
Chaotic environment due to rushing to beat weather
Slippery surfaces that can lead to falls and injuries
Melting snow and ice oversaturating turf
Some horses prefer harder tracks than others. The going is rated on a continuum dependent on firmness, and "Good" to "Firm" is preferable. This is the norm for most areas' winter months, as there is little rainfall. Just watch out for melted snow and ice during these current warm fronts that come right after a winter storm.
As a bettor, you can always check to see how seasoned horses have performed in similar weather conditions in the past. This will give you a good indication of whether or not your bets are going to lose value. The overall condition and age of the horse can have a great impact on whether or not they perform well in extreme weather. In any case, it's also wise to expect a cancellation if the forecast looks grim.
When Does This Constitute a Horse Race Cancellation?
In general, races are always canceled if there is snow or sheets of ice on the track. Even with the best teams brought in to clear the turf, it can still be unfavorable for the safety of everyone involved. Depending on the climate in a particular area, cancellations like this happen around five to eight times during periods of heavy snow or frost.
If you're an avid fan of horse racing, you likely already know these tips. However, the weather is always changing! Keeping up to date with how your preferred horse and jockey perform in various weather conditions can increase the chances of a successful race.