It's natural to think that, the harder your workouts are, the faster you'll race. It's also wrong to think that.
I'll illustrate this idea with some personal history. When I ran at the University of Maryland, almost all of our workouts were super hard, nearly race-level efforts. Some guys on the team actually set personal bests in workouts. If you were grading our workouts, you'd give us an A+.
That might sound great, but we consistently underperformed in races. Then, dissatisfied with our results, we would try to run our next workout even harder. We'd arrive at our next race physically and mentally exhausted, and we'd again underperform. Then we would be back at it in practice a few days later, eager to prove to ourselves that we were better than our race results showed. And so on.
More From Runner's World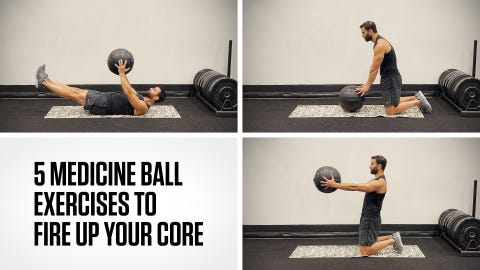 A lot of guys had multiple injuries. I managed to stay injury-free but never raced like I thought I should. I graduated from college in 1988 without having qualified for the NCAA cross-country championship.
After college I was fortunate enough to join the Nike Boston club, coached by Bob Sevene. I did most of my workouts with that group while running most other days of the week with a bunch of pros in Providence, Rhode Island. I started realizing there was another way. Bob's workouts never had me going to the well. We might do 10 kilometers of fast running in a session, but under control. Workouts like three 2-mile repeats at around half-marathon pace, or lots of 800-meter repeats at around 10K pace, were typical. If you were grading these workouts, you'd give them a B+. I remember thinking, "This is too easy."
A Lightbulb Moment

After about two months of this type of training in the winter of 1988/89, I ran an indoor 3,000-meter race as a tune-up before the U.S. qualifying race for the world cross-country championship. I battled Sydney Maree, an Olympian and former world-record holder, in that 3K. Although Sydney outkicked me, I ran a personal best by 10 seconds. I thought, "Wait, how did I just set this massive 3K PR after almost never running that fast in practice?"
The 12K cross-country race was even more eye-opening. I finished third, behind Olympians Pat Porter and Ed Eyestone. I still can't believe that result—third in the country, behind two guys who were Olympians, even though less than a year earlier I hadn't even qualified for the collegiate cross-country championship. I proved that race wasn't a fluke a month later at the world meet, where I finished 39th and was again third American, beating people like a former 10K world-record holder. I thought, "You don't go from not making the NCAA meet to placing high at the world championship just because of one more year of maturity. It has to be the training."
My belief in the value of consistent B+ workouts only grew when I moved to Boulder, Colorado, in the early 1990s and started training with people like Arturo Barrios, who had set world records at 10K and the hour run. I couldn't believe how easy some of his workouts were for how good he was! I could match him stride for stride in them, and he was more than a minute faster than me at 10K. I also saw that marathoners like Mark Plaatjes and Rob de Castella, both world champions at the distance, and Steve Jones, who once held the marathon world record, almost never did the sort of A+ workouts we did in college. They went about their business week after week, stringing together B+ workout after B+ workout, while staying healthy, mentally fresh, and able to take on the best runners in the world.
Why Be a B+ Trainer

I'm not completely opposed to A+ workouts. I prescribe them in some conditions, as you'll soon see. In general, though, I think almost all of your sessions should be at that B+ level. A+ workouts are really hard mentally. Just anticipating having to go to the well once or twice a week in training can be exhausting. I'm a big believer in the idea that you have only so much willpower. If you're using all your fight in training, when you get to a race you're mentally worn out; you can't bear down and get the job done.
The second big reason I favor regular B+ workouts is that A+ workouts take a greater physical toll. It's a lot easier to pull a muscle or tweak a tendon or get really sore from all-out workouts. It's rare for someone on the New Balance Boston team, the elite group I coach, to miss even one workout because they're nursing a niggle or are otherwise too beat up from training. It doesn't matter how big a fitness boost you get from a workout if you can't make it to the starting line healthy.
Think of A+ and B+ workouts as the difference between what you can do and what you should do. Say you can run 40:00 for 10K. On a really good day, you could probably do a workout of 20 400-meter repeats in 90 seconds with a 200-meter jog between. But it would be a major effort. You'd almost always be better off breaking that workout into two sets of 10 repeats, running 95 seconds per repeat in the first set, taking a five-minute break, and then running 92 or 93 seconds per repeat in the second set.
The B+ version will have you walking away feeling good about yourself and eager for your next workout. The A+ version might really beat you up and lead to the beginning of an injury a couple of days later. And that assumes you finish the workout. You might wind up exhausted after 16 repeats, and then get down on yourself for slowing or cutting the workout short.
Immediately after a B+ workout, you'll feel tired, and you'll know you've worked hard, but you'll feel like you could have done one or two more repeats at the same pace without killing yourself. I love it when my team says, "Really, that's it? I could do more." That tells me I have them working in that sweet spot. If they say they can't complete the workout, or if they're rolling around on the ground after, I asked too much of them.
On the day after a B+ workout, it's okay to be a little tired, but you shouldn't be super sore. You shouldn't be dreading that day's run because you're physically and mentally exhausted. You should feel like saying, "I'm happy to take it easy today, but I'm also happy to run." One of the signs that you're doing too many A+ workouts is that you're not looking forward to training. After all, most of us run because we love it.
You'll see this principle of B+ workouts building on one another in the training schedules of my book, Personal Best Running. Few of the hard sessions should cause you to shudder or wonder if you can complete them. You'll instead see a steady progression of hard-enough workouts that will advance your fitness week by week while leaving you fresh enough to absorb and enjoy your training.
An Occasional A+ Effort

The schedules within the book do contain the occasional A+ workout. For example, week 9 of the 12-week 10K schedules calls for either a tune-up race or a workout of three miles continuous at 10K pace. The latter is hard! That's the first half of a 10K, on your own, while deep in serious training. Similarly, you'll see this on the Tuesday workout in the penultimate week of the mile schedules found in the book. It includes two 800-meter repeats at your mile race pace. If that's not an A+ workout, I don't know what is.
Doing a workout that hard once in a great while steels you mentally for racing. I most often have runners do them as an important race approaches, especially if they haven't raced for a while. For example, in January 2022, Elle St. Pierre and Heather MacLean were scheduled to race the mile at the Millrose Games. It was to be their first race since the Tokyo Olympics five months earlier. I wanted them to experience some of the stress and strain of racing before the big stage of Millrose. Eight days before the meet, I had them start a workout with a 1-kilometer time trial. They both ran 2:34, which is fast enough to win most races at the distance. The following week, Elle won her second consecutive Millrose mile title.
I think there will be some innovation in this area because of super shoes—the plated, higher-stack models with next-generation midsole cushioning. They allow you to run faster while not incurring as much muscle damage. So there might be more frequent A+ workouts in my runners' future. But there's still the toll of hammering all of your workouts and being flat mentally when it's time to race.
It can be tempting to post epic workouts on Strava or elsewhere online. Just remember that they give out medals for races, not workouts.
---
Adapted with permission from Personal Best Running, by Mark Coogan and Scott Douglas.