TOWN AND COUNTRY — Maryville University athlete Nathan Ryan has his eye on a championship this year. He's at the right place.
Ryan, 23, of Chesterfield plays on the university's League of Legends esports team — one of two varsity teams that have helped propel Maryville into being nationally renowned for video gaming after winning four out of the past seven national championships.
And soon, the private Town and Country college's esports athletes could get a boost. Maryville University is proposing to build a 3,000-seat esports arena, dormitory and retail space across the interstate from its campus in a bid to entice prospective students and better serve students.
A new state-of-the-art venue, which also will serve sports like wrestling, volleyball and basketball, would help raise Maryville's status in the multibillion-dollar esports industry while helping to grow the sport locally. The arena could also be an economic driver for the area. An esports tournament sold out at St. Louis University's 10,600-seat Chaifetz Arena a few years ago, said Dan Clerke, Maryville's director of esports.
Ryan said it will mean even more for athletes.
"It will make them realize that what we're doing is important and valued," he said.
In addition to the arena, Maryville is proposing to build a residence hall for 400 students, 6,000 square feet of retail space and 1,300-car parking garage at Woods Mill Center, a 11.5-acre dilapidated shopping center at 14304 South Outer Forty Road — a proposal the strip mall's longtime tenants say isn't a surprise.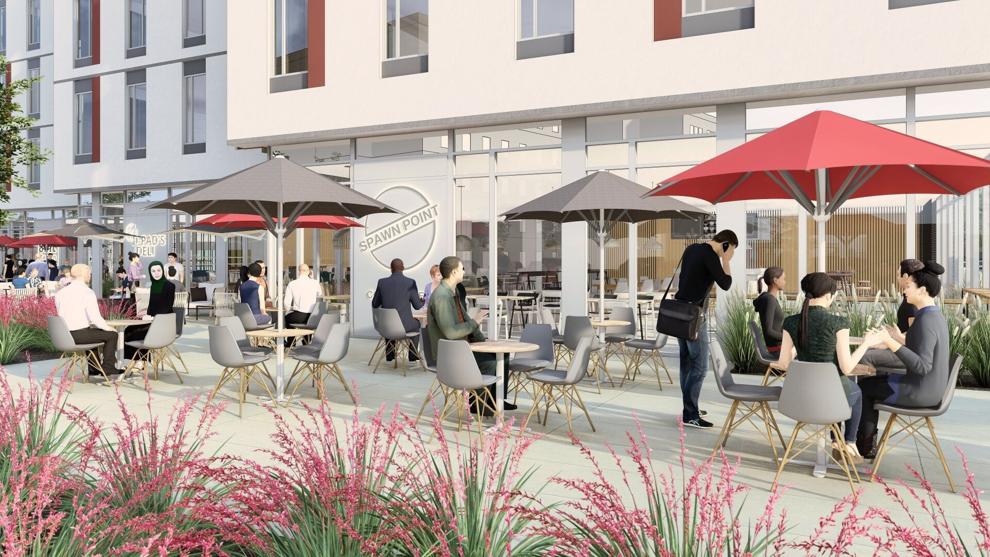 Maryville is partnering with St. Louis-area developers Keat Properties and Keeley Properties, who are also building a mixed-use development in Olivette. Maryville said they have the property under contract to buy from Forty Mill Realty Venture, an entity affiliated with Gershman Commercial Real Estate. St. Louis-based architecture firm JEMA is designing the expansion.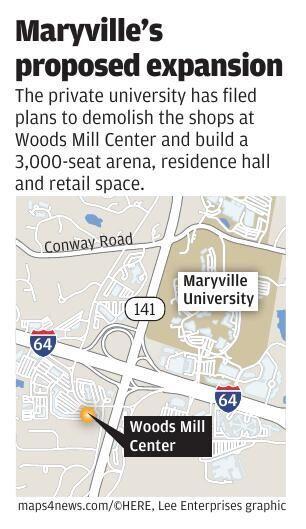 A public hearing about the proposal is scheduled for 7 p.m. April 20 at the city's Municipal Center, 1011 Municipal Center Drive. Town and Country City Administrator Bob Shelton declined to comment on the proposal because the city had yet to fully review it.
If approved by Town and Country, the three organizations would collectively own, lease and manage the new expansion. Construction could start in 2023. Total costs have not been determined, said school spokesperson Marcia Sullivan.
"The project gives new life to a critical corner in need of revitalization," Rusty Keeley, CEO of Keeley Cos., which owns Keeley Properties, said in a statement.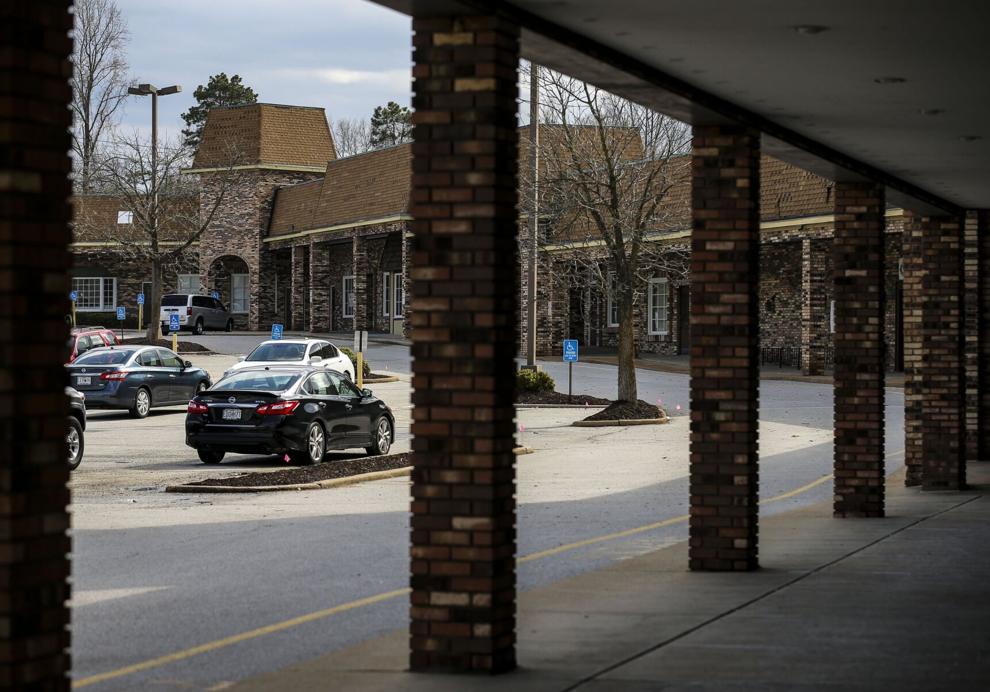 It's been years since the half-vacant Woods Mill Center, which has a dated brown brick and wood veneer, has been renovated. And it took a hit when Highway 141 was realigned that directs traffic away from the shops.
Town and Country officials have tried to package the 1970s-era strip mall with the nearby Sister of St. Peter Claver property for developers. The city also highlighted the properties for redevelopment in its 2020 comprehensive plan, and said that the shopping center accounts for just 1% of Town and Country's total retail sales.
But developers have been gun shy given the challenges of buying properties from different owners. Maryville and the developers are only redeveloping Woods Mill Center, plans show.
Many long-term tenants, like commercial print shop Kwik Kopy Business Solutions that opened here in 1981, said they've known for years that the property has been a developer target.
"It will not be fun to find a new place, but we understand," said Jason Jester, Kwik Kopy president.
Others, like Bob Busboom, who manages Career Education Services, a provider of continuing education courses for the real estate industry with a storefront in the strip, say redevelopment is needed.
"It's a positive thing," Busboom said of the proposal.
For Clerke, Maryville's director of esports, the new arena could host tournaments and help build a youth ecosystem like there is with other sports. He's less focused on recruiting athletes to the current roster of 20 and more focused on developing the talent he has.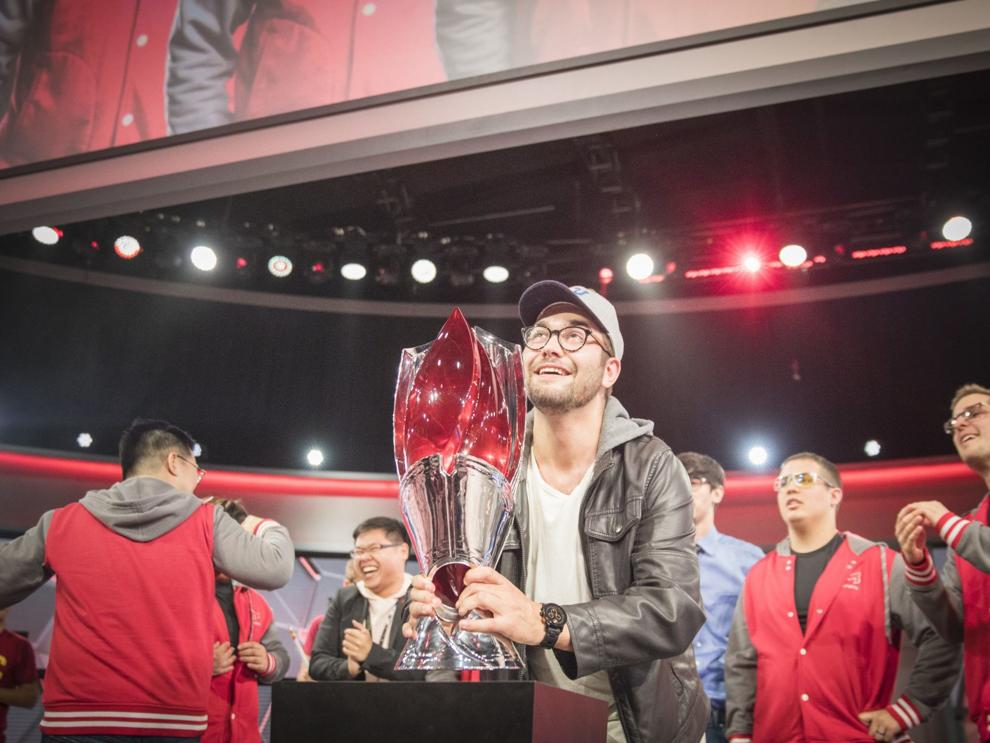 "We've created our legacy by cementing ourselves as the top competitive program in the country," Clerke said. "My vision is for every student, regardless of level, to be on stage in front of friends and family and feel that thrill."