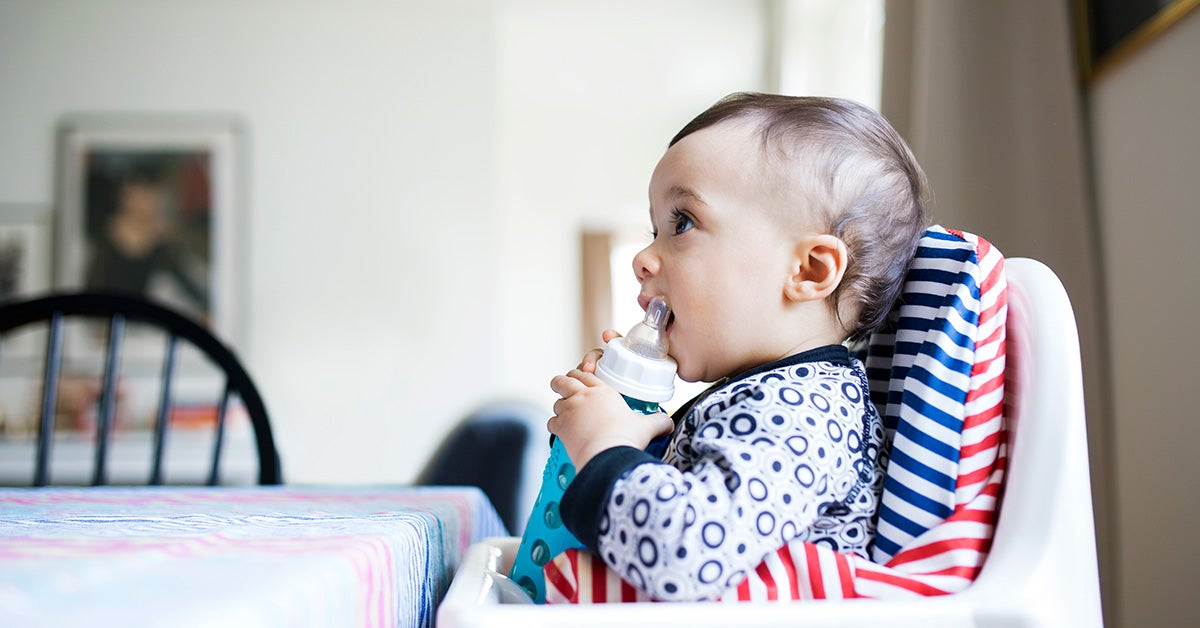 Allergies do not only occur in adults, allergies in babies, children and adolescents are also common. Moreover, babies' skin is thin and their immune system is weak, making them prone to allergies. Allergic reactions that occur in the baby's body are caused by a negative response to harmful substances.
The triggers for allergies in babies can generally be caused by many factors, ranging from air, food, or chemicals that come into contact with sensitive baby skin. Allergies that occur in babies do not only cause itching on the skin. But it also raises other signs.
What causes allergies in babies?
Causes of baby allergies can occur due to various factors, namely:
Genetic factors
Parents who have a history of allergies can put their baby at risk for allergies. That means allergies that occur due to genetic influence from parents.
Food factor
Babies or children can experience allergies caused by food. Foods that cause allergies in babies include milk, eggs, nuts, shellfish, fish, and others.
Environmental factor
Babies or children can experience allergies to their environment, whether indoors or outdoors. For example, allergies to animal dander.
Insect factor
Allergies can be caused due to insect bites such as mosquitoes or mites
Drug factor
Certain drugs can trigger allergies in children. For example, antibiotics.
Chemical material
The chemicals contained in a product can trigger allergies in children, such as detergents, fragrances, and other chemicals.
The characteristics of allergies in babies
To recognize the characteristics of allergies in babies, you should know the signs of an allergy baby by recognizing the symptoms that appear. Symptoms that can arise due to allergies can include:
Redness or rash
Throws up
Diarrhea
Swelling of the face, lips and tongue
Itchy rash
The skin has lesions like scars
Coughs
Sneezing
It's hard to breathe
Fainting or loss of consciousness
How do you deal with allergies in babies?
Most allergies that occur in babies go away on their own as they age and their immune system gets stronger. So, not all allergic reactions require special treatment, for example rashes. In an effort to minimize the risk of skin allergies in children, there are several ways you can treat allergies according to the type of allergy your little one is experiencing. Here's how to treat allergies that can be done by parents or doctors, namely:
Using soap, shampoo, special baby lotion with a fragrance-free formula or soap and has received a dermatology clinical trial site license.
Cleaning baby clothes with hypoallergenic soap or detergent.
Introducing new foods to babies gradually in order to avoid food allergies in babies.
After identifying possible factors for food allergies, you should avoid these foods when the baby is breastfeeding.
If your baby shows an allergic reaction after you give breast milk or formula milk, you should avoid foods that contain milk.
Clean the baby's mattress every week with hot water to minimize the presence of bed bugs.
Giving antihistamine drugs can help relieve allergy symptoms in children. However, before giving antihistamine drugs you should consult your pediatrician because most of these antihistamines are not recommended for babies or children under 2 years of age.
When allergies that occur in babies are very severe, doctors usually prescribe adrenaline hormones in the form of injections that are given through the baby's skin.
Give an inhaler if your baby has difficulty breathing due to allergies.
Apply hydrocortisone cream which can help treat allergic reactions on the baby's skin. Before applying this cream, you should consult a doctor and always read and pay attention to the instructions for use on the packaging before giving it to your child or baby. It can go away by itself in a few hours.
Even so, if the allergic reaction that occurs in your baby gets worse and causes discomfort and serious problems, you should immediately consult a doctor to get the right treatment or safe treatment.